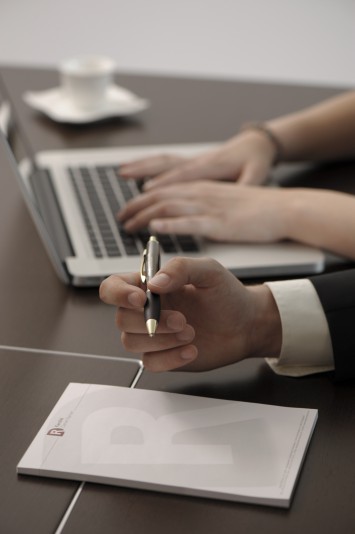 Have you completed your law degree with excellent results in both state examinations? Do you have an above-average knowledge of data processing and internet-related issues? Are you already working in IT or media law and looking for a new challenge? If so, we should get in touch! As an emerging, dynamic law firm we are always looking for additional competent support for our team.
We offer careers in one of today's most exciting legal sectors. Through the digitalization of society and the introduction of more and more technical innovations in daily life, new legal challenges and questions are constantly developing. Whether it's eCommerce, contracts in the IT sector, intellectual property or data protection – with us, you'll always be working on the cutting edge of the legal profession. This requires that you, as an applicant (at least for attorney positions), possess well above-average IT expertise and at least a basic knowledge of programming.
Current vacancies
Fully Qualified Attorney
We are seeking a fully qualified attorney to work on internet and media law.
Along with two at least "satisfactory" results on your state examinations, you should ideally have professional experience in the area of industrial property protection.
Fluency in English is required.
Are you interested in working with an emerging and dynamic team? Do you have a well above-average competence of data processing and the internet?
Then you're in the right place with us.
Legal Clerkship
We also regularly train legal clerks. If you are concentrating your studies on IT and media law, trademark law, copyright law or competition law, please apply to work with us. We'll provide you with the opportunity to translate what you've learned into practical experience on a daily basis. You won't just be responsible for getting coffee – we can all do that ourselves.
Unsolicited Applications
Did none of our vacancies meet your needs? We are happy to look at well-qualified unsolicited applications.
Contact Information for Applicants
Applications should be submitted in writing to:
Law Offices of Daniel Raimer
Ernst-Gnoß-Straße 22 (Portobello)
40219 Düsseldorf
Contact person: Ms. Tarantino, Ms. Rohrmoser
Telephone: +49 211 – 41 67 46 0
You may also submit your application via email to office@kanzlei-raimer.com